Attractive offer for sale

Luxury ski Apart Residence in Lech am Arlberg

Attractive offer for sale

Absolutely rare 1 bedroom apartment in Lech am Arlberg

Attractive offer for sale

Traditional Hotel in the ski village of Seefeld in Tirol

Attractive offer for sale

Comfortable Hotel in skiing area Bad Kleinkirchheim
About Austria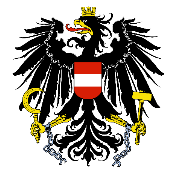 Austria (German: Österreich) is a landlocked alpine German speaking country in Central Europe bordering Switzerland and Liechtenstein to the west, Germany and Czech Republic to the north, Slovakia and Hungary to the east and Slovenia and Italy to the south. Austria, along with neighbouring Switzerland, is the winter sports capital of Europe.
However, it is just as popular for summer tourists who visit its historic cities and villages and hike in the magnificent scenery of the Alps.
Austria is one of the safest countries in the world. According to the OECD Factbook of 2006, levels of robbery, assault, and car crime are among the lowest in the developed world, and a study by Mercer ranks Vienna as the 6th safest city in the world out of 215 cities. Violent crimes are extremely rare and should not concern the average tourist. Small towns and uninhabited areas such as forests are very safe at any time of the day.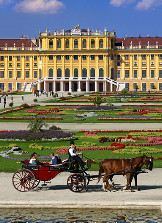 Austrians aren't easy to categorize. In fact, the main reason Austrians stand out from their European neighbours is that they don't stand out from the rest for anything in particular. Austrians are moderate in their outlook and behaviour. The average Austrian is likely to be friendly yet somewhat reserved and formal, softly spoken and well mannered, law abiding, socially conservative, rooted, family oriented, conformist and somewhat nepotistic, a Catholic at heart, not particularly religious but a follower of tradition, well educated if not as cosmopolitan as his/her European cousins, cynical, and equipped with a dry, sarcastic sense of humor.
Contrary to popular perceptions, Austria is not all about mountains. While the Alps do cover 3/4 of the country dominating the provinces of Vorarlberg, Tyrol, Salzburg, Styria, Upper Austria and Carinthia, the eastern provinces of Lower Austria, the Burgenland and the federal capital of Vienna are more similar to the geography of the neighbouring Czech Republic and Hungary. This diverse mix of landscapes is packed into a relatively small area of size. Glaciers, meadows, alpine valleys, wooded foothills, gently rolling farmland, vineyards, river gorges, plains and even semi-arid steppes can be found in Austria.
Austria has a temperate continental climate. Summers last from early June to mid-September and can be hot in some years and rainy in others. Day-time temperatures in July and August are around 25°C (77°F), but can often reach 35°C (95°F). Winters are cold in the lowlands and very harsh in the Alpine region with temperatures often dropping below -10°C (14°F). Winters last from December to March (longer at higher altitudes). In the Alpine region large temperature fluctuations occur all year round and nights are chilly even in high summer. The northern Alps are generally a lot wetter than the rest of the country. The South East (Styria and Carinthia) is dry and sunny. The area around Vienna often experiences strong easterly winds.
Administrative divisions
As a federal republic, Austria is divided into nine states (German: Bundesländer). These states are then divided into districts (Bezirke) and statutory cities (Statutarstädte). Districts are subdivided into municipalities (Gemeinden).
Statutory Cities have the competencies otherwise granted to both districts and municipalities. The states are not mere administrative divisions but have some legislative authority distinct from the federal government, e.g. in matters of culture, social care, youth and nature protection, hunting, building, and zoning ordinances.
Search
Purchase stats
Apartments / Penthouses

42%

Houses / Villas / Chalets

38%

Hotels / Pensions

18%
Featured Properties